Accelerate growth with 1BusinessWorld's Global Business Profile
Sign up for free or use coupon code 1BW50 for 50% discount on your subscription
Sign up now
11 Award-Winning Apps to Help Get the Most out of Your Mac | 1BusinessWorld
11 Award-Winning Apps to Help Get the Most out of Your Mac | 1BusinessWorld
Access Apps for Productivity, Photography, Privacy, and More Image source: https://www.pexels.com/photo/adult-business-computer-connection-374697/ Are...
hubs.ly
The 2020 Wall Street Green Summit (Oct 5-9, 2020) focuses on the acceleration of climate change solutions in clean energy, clean water, sustainable agriculture and waste to value.

Register to attend the WSGS!
https://hubs.ly/H0tlb0m0

#wallstreetgreensummit #sustainability
Twitter feed video.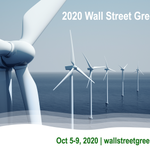 Load More...