Accelerate growth with 1BusinessWorld's Global Business Profile
Sign up for free or use coupon code 1BW50 for 50% discount on your subscription
Sign up now
We are very excited to have Sylvia Wulf, President and CEO of AquaBounty Technologies, as a speaker at the 2020 Wall Street Green Summit.

Register to attend the Sustainable Technology Solutions session of the 2020 WSGS:
https://hubs.ly/H0wvdHD0
Twitter feed video.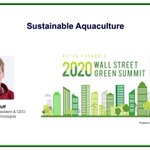 We are very excited to have Ted J. Haberfield, Chairman & President, MZ Group US, as a speaker at the 2020 Wall Street Green Summit.

You can access more information and register to attend the Sustainable Finance Megatrends session of the 2020 WSGS:
https://hubs.ly/H0wpPM90
Twitter feed video.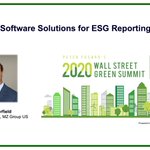 Load More...